Iron & Steel Industry
Iron & Steel industry is the largest sector that consumes refractory materials in the world. We supply complete refractories for iron and steel foundries and many kinds of refractory materials for other process of industry.
Our main refractory products for iron & steel industries are high alumina and firecaly bricks, low cement castables and low cement gunning mixes.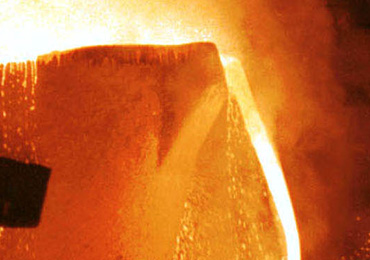 Refractory Products for Iron & Steel Industry
Fireclay Bricks
High Alumina Bricks
Low Cement Castables
Low Cement Gunning Mixes
High Alumina Castables
Aluminum Magnesia Castable
Insert Nozzle
Direct Bonded Magnesia Chromite Bricks
Fused Rebonded Magnesia Chromite Bricks
Magnesia Chromite Bricks
Magnesia-Carbon Bricks
Monoblock Stopper
Dry Ramming Mix